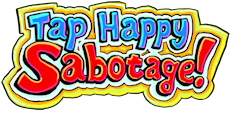 Touchscreen Installation (2014)

Winner of Pocket Gamer Very Big Indie Pitch 2014
Selected for EGX Leftfield Collection 2014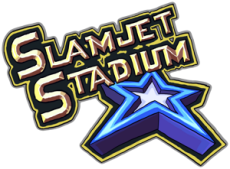 iPad (2013)
New & Noteworty in 61 Countries
Gold Award- Pocker Gamer


Eurogamer Indie Game Arcade Finalist 2011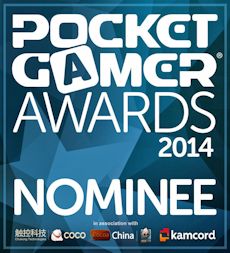 Nominated for:
Best Developer - Alistair Aitcheson
Best Sports/Driving Game - Slamjet Stadium
2016
Winner: Spirit of the Festival, GameCity 2016, Nottingham

A live stage show where members of the audience take to the stage to become human buttons, zap barcodes and crack codes.

The Incredible Playable Show is made up of games of my own creation redesigned for the stage, and classic video games played with specially-made controllers.

Each act gets players moving around in the audience. The central theme of the show is that every audience member should feel involved in the performance. Taking cues from improv comedy every show is unique and unpredictable.

Selected Shows

2015
Winner: Media Choice Award, IndieCade 2015, Los Angeles

Nominee: A MAZE Awards 2016, Berlin

Codex Bash is designed to mix physical movement with teamwork, communication and problem-solving.

One physical space, four big buttons and codes to be cracked! The game uses four custom-made wireless buttons designed so that the game can fit into any environment, incorportating unique layouts into the experience.

Players must use the on-screen clues to uncover a sequence of button presses, and run around to bash the buttons in the right order. You may have to flip through maps, pick apart circuit diagrams or rifle through a book of spy photos, but one thing's for certain: the best codebreakers work as a team!

Selected Exhibitions

Codex Bash was featured in the February 13th 2016 edition of BBC Click

Go! Button Power Team!

Go! Button Power Team! lies halfway between digital game and real-world performance.

The player must press coloured buttons in the sequence shown on-screen. However, the buttons are attached to four human beings, and every time a new sequence appears these human buttons must perform a new action: "run from wall to wall" for example, or "hug members of the audience."

The plan behind the work was to get players using physical space creatively and put their own personal stamp on play, through their choice of movements and range of interactions with the audience.

The game debuted at JOIN 2015 in Berlin, where the human buttons were clad in matching morphsuits. It was performed in front of a 200-strong audience.

Presented at JOIN Local Multiplayer Festival 2015

The performance followed a talk by Alistair on Social Play in Physical Spaces

Alistair has written more about the game on his blog

2014
Dash & Bash was originally developed for GameCity Nottingham in 2014, where it was installed as a playable room within the venue.

An updated version was commissioned for the National Videogame Arcade, and was one of the first installations in the museum when it opened in 2015.

Each player is given a picture card to find, which will appear on one of four wall-mounted screens. Players must dash to the screen with their card and bash the big button beneath it to score!

The game is designed to get players moving around each other as physical obstancles, and to find imaginitive ways to cheat by getting in each other's paths.

During the game new rules are introduced, moving the focus between frantic energetic activity, visual problem-solving and spacial awareness.

Tap Happy Sabotage! is a party game for up to 52 players on one giant touchscreen.

Originally designed for Intel's App Innovation Contest 2013, it encourages players to use the full breadth of an all-in-one table PC, touch monitor or tablet.

Divided into a series of fast-and-furious minigames, each round gives the player a new way to move around the screen, a new excuse to get in each other's way and a new way to cheat and sabotage each other!

The game is designed for shared public play. It has been displayed at Gamescom Cologne, the National Museum of Computing and events including Feral Vector and Pocket Gamer Connects.

Tap Happy Sabotage is currently playable at the Game Science Center in Berlin

Winner: Pocket Gamer Very Big Indie Pitch 2014

Finalist: EGX Leftfield Collection 2014

2013
Slamjet Stadium is the football of the future: played on hoverbikes, with crazy powerups, deadly traps, and where any team can steal their opponent's players.

A physics game for up to 4 players, players must fling their players across the screen to bash the ball into the goal. It's fast-paced havoc and hugely physical, and leaves it up to the players to decide what rules to break!

Slamjet Stadium was selected for New & Noteworthy by the App Store in 61 Countries

Selected Reviews

"This is anarchic, free-wheeling indie gaming at its finest, and shows just how far a bit of innovation can go"
Gold Award - PocketGamer


"It's impossible to describe how much chaos can be involved and how competitive games can get"
CalmDownTom


"Tons of action-packed twists every way you turn, and that frantic addictiveness of a great arcade game"
GameZebo

2011
EUROGAMER INDIE ARCADE FINALIST 2011

Beat your friends in action-packed puzzle battles! Steal and cheat by grabbing your opponent's jewels!

Group like-coloured gems together to make them bigger and more valuable. Cash them in for incredible rewards! Avoid falling rubble, detonate bombs, and chase off sneaky robbers.

"Will have you screaming at the top of your voice with gleeful frustration"
Bits 'n' Bytes Gaming

"A great achievement on the iPad... uses that large screen size to its advantage"
Square-Go

Beat the banker or take on your friends!

Greedy Bankers vs The World takes banking to the next level, with competitive multiplayer!


Game Jams
Two minigame collections made in 48-hour jams by the Best of British group, a collective of mobile game developers from across the UK.

I developed the framework for these games in Unity, and managed the production of the final released apps.

Over 20 developers contributed minigames to each collection, from studios including:

Both jams are available free from the App Store for iOS devices, and we plan to do more jams in 2013. If you'd like to join in please do get in touch with the group.

Many thanks to Mind Candy for hosting the event, and to Unity for providing licenses.